Bonjour vous!
Vous êtes nombreuses à m'avoir demandé un article au sujet de l'allaitement de ma fille. Si je ne l'ai pas rédigé jusqu'à présent c'est parce que je ne me sentais pas de le faire.
C'est un sujet très important pour les femmes et surtout pour nous, les mamans. J' estimais que je devais vraiment être "en condition" pour vous le rédiger et ce matin c'est le cas.
Voici l'article de loin le plus important et personnel que j'ai jamais rédigé depuis que j'ai crée mon blog.
L'allaitement est donc bien sur un sujet très important mais surtout j'ai pu constater qu'il restait un sujet presque tabou.
Il est comme sacralisé et met une pression ÉNORME aux jeunes mamans qui sont bien souvent un peu perdues.
Dans un idéal de la maternité nous aimerions toutes ( en général) "réussir son allaitement " comme le disent les sages femmes mais quand est il de celles qui préfèrent choisir dès le début le biberon ?
Bien souvent ces mamans sont vues un peu d'un mauvais oeil.
" Ah mais non !! Essaye au moins !! " - " Ton petit va toujours être malade ! " - " La nature est tellement bien faite et tu ne t'en sers pas !! " - " Tu choisis la facilité "
Avez vous culpabilisé , vous, qui avez choisi de ne pas allaiter ?
Aucune maman, aucune, ne devrait culpabiliser. Un enfant en bonne santé est un enfant heureux.
Arrêtons cette pression, cette culpabilité que les autres infligent et que les maman s'infligent à elle même .
Mon expérience :
Dès le départ je voulais allaiter. Je voulais créer ce lien avec ma fille, partager ça avec elle.
Lorsque Iris est née j'étais ( moi et mon corps ahah) tout à fait disposée à la nourir au sein.
Les premières tétées se sont assez bien passées, je sentais qu'elle prenait bien et c'était tout simplement génial .
Et puis une nuit à la maternité je me suis sentie dépassée . Fatigue extrême, envie de rentrer chez moi et bébé qui pleure.
Je voyais qu'elle n'étais pas vraiment rassasiée j'ai donc décidé d'appeler une sage femme et lui ai demandé de me donner un biberon .
On aurait cru que je venais de demander une chose horrible...
Je lui explique donc que j'avais l'impression que mon lait ne lui suffisait pas, qu'elle n'était pas rassasiée même après sa tétée et que aussi bien elle que moi avions besoin de nous reposer.
Mais elle ne voulait pas me donner ce biberon et lorsque je lui demandais, complètement perdue " Mais alors, qu'est ce que je peux faire? Comment je fais pour voir si ça lui convient ?" elle me répondit " Bah j'en sais rien moi !! C'est pas moi qui ais le lait je ne vais pas la nourrir à votre place !!"
Cette réponse m'a choquée.
J'ai pensé " toi, change de métier co*$!sse "
Je me suis sentie, honnêtement, en détresse et c'était un des pires moment de ma vie.
( NB : les sages femmes vous êtes merveilleuses - surtout toi ma Leila, si tu me lis - vous faites un métier fabuleux et admirable, merci d'être présentes pour nous, les jeunes mamans un peu perdues, tout au long de ce joli parcours - Cette dame là était un cas isolé )
Bref, mon biberon je l'ai eu . Et aussi bien elle que moi avons pu dormir .
Une fois rentrée à la maison j'ai continué mon allaitement .
Puis 2 ou 3 semaines après je continuais au sein tout en donnant un biberon ( de mon lait maternel) de temps en temps .
J'avais acheté des bouts de seins car les miens n'étaient pas assez "tétines" , ils ont été très pratiques également lorsque les petites crevasses se formaient.
Du coup ma puce était déjà habituée à une tétine et je pouvais jongler tranquillement entre sein et biberon.
( on m'avait dit que dès que je donnerai un biberon à ma fille elle ne voudrait plus prendre le sein . Faux ! C'est peut être le cas pour certain bébé mais chaque bébé est différent, tout comme chaque maman )
Tout se passait très bien. Ma super sage femme venait me visiter et constatait que mon allaitement fonctionnait bien .
Tant que bébé grossit, bébé mange bien !
Et puis une nuit tout a basculé . ( désolée, ça fait un peu mélodrame ! )
J'avais été avertie que suite à un accouchement la maman perd du sang pendant encore parfois plusieurs semaines et que des caillots se formaient et ressortaient . ( hummm pas folichon mais il faut aussi en parler )
C'est donc ce qu'il se passait, mais cette nuit la j'ai perdu bien plus qu'il n'en fallait.
J'ai fais une hémorragie.
Je vais être rapide sur ce passage, ne pas rentrer dans les détails car c'est un moment de ma vie qui m'a traumatisée .
( les futures mamans, pas de panique, cela m'est arrivé à moi, ça ne veut pas dire que cela vous arrivera à vous )
A la suite de mon curetage bye bye le lait. PLUS. RIEN .
L'anésthésie, la fatigue aussi sans doute, ont fait que mon corps a cessé de produire du lait.
Et là vous me direz, pendant ce temps à la maison, comment fait papa avec bébé ? Et bien merci biberon !
Heureusement que nous l'avions déjà habituée .
Tout s'est très bien passé par la suite !
Je n'ai jamais pu redonner le sein à ma fille.
J'ai tout de même ressenti une frustration. Vous savez, lorsque vous ne choisissez pas, que vous n'avez pas le choix .
Mais il faut accepter et avancer. Je me suis dit que de toutes façons je comptais bientôt arrêter l'allaitement. Mais y être obligée rendait la chose plus difficile.
Aujourd'hui ma petite Iris a 16 mois . Elle est géniale, une grande petite fille en pleine forme !
Et sa maman aussi ( à part pour " grande " ahah )
Les mamans et futures mamans, ne vous mettez pas des obligations . Ne vous compliquez pas les choses . Ne vous obligez pas à faire d'une façon qui, au fond de vous, vous sentez que cela ne vous convient pas.
N'écoutez pas les autres, écoutez vous!
Faites juste comme vous le sentez. Une maman heureuse est un bébé heureux.
Notre frustration n'apporte que du négatif.
Ceci est mon témoignage, mon expérience et mon histoire.
Certaines s'y retrouveront, et d'autres pas !
Pour conclure :
Avoir pu donner le sein à ma fille pendant ce petit mois a été quelque chose de magique. De fatiguant, de contraignant aussi certes, mais c'est quelque chose que vous seule pouvez vivre avec votre enfant .
Merci d'avoir lu cet article assez spécial et qui m'est cher!
Retrouvez ce que j'ai utilisé ( bouts de sein, tire lait, biberons..) en bas de l'article !
N'hésitez pas à mettre un "j'aime " si l'article vous a plu !
Hi beauties !
I received some messages asking me to write a post about "breastfeeding" .
It's been a while that I think to write it but this is a very important thing for me so I just waited to be "ready" , in " the good conditions" to write it !
And now, today, it is !
You're going to read the most personal post I wrote since I created my blog . Super important to me !
Breastfeeding is a very important subject but also it sometimes can be a taboo .
It is like "sacred" and puts HUGE pressure on young moms who are often a little lost.

In an ideal of motherhood we would all (generally) like to "succeed " but what about those who prefer to choose the baby bottle from the very beginning?
Often these moms are seen a bit of a bad eye.


"Ah no, try at least !!" - "Your little one will always be sick!" - "Nature is so well done and you do not use it!" - "You choose the ease" 

Have you blamed yourself,you, who chose not to breastfeed? 

No mother, no, should feel guilty. A healthy child is a happy child. Let's stop this pressure, this guilt that others inflict and that the moms inflict on themselves.




My experience :



From the beginning I wanted to breastfeed. I wanted to create this link with my daughter, share it with her.

When Iris was born I was (myself and my body ahah) quite ready to breastfeed her

The first feedings went pretty good, I felt she was doing well and it was just awesome.

And then one night at the maternity I felt overwhelmed. Extremely tired, I wanted to go home and baby was crying. A. LOT.

I saw that she was not really satiated so I decided to call a midwife and asked her to give me a babybottle.

When I was her face I thought I had just asked for something horrible ...

I explained that I had the impression that my milk was not enough, she was not satisfied even after her feed and that both her and I needed to rest.

But she did not want to give me that baby bottle and when I asked her, completely lost "But then, what can I do, how do I do to see if it suits him?" 

She replied : "Well, I do not know about it, it's not me who has milk, I'm not going to feed her for you!"



This answer shocked me.
 

I thought "you, you must change your job b*§ch! " 

I felt, honestly, in distress and it was one of the worst moments of my life. 

(NB: to all the midwives : you are wonderful , you do a fabulous job and admirable, thank you for being present for us, young moms a little lost, all along this beautiful journey - 
This lady there was an isolated case)



In short, I got the baby bottle. And Iris and I could sleep for the rest of the night.

Once back home I continued my breastfeeding. 

Then 2 or 3 weeks later I continued to breast while giving a bottle (my breast milk) from time to time. 

I bought some " breastfeeding tips" ( i have no idea of the english word for this ! ) because my nipples were not "big" enough. 

They were very practical also when small crevasses were formed. 

In fact my baby was already used to a pacifier and I could juggle quietly between breast and bottle. 

(I was told that as soon as I give my daughter a bottle, she will not want to breastfeed anymore, it may be the case for some babies, but each baby is different, just like every mother) 

Everything was going very well. My super midwife came to visit me and found that my breastfeeding was working well. As long as baby gets bigger, baby eats well!



And then one night everything went well. (sorry, it's a bit melodrama! lol) 

I had been warned that following a delivery the mommy loses blood for several weeks and that clots form and come out again. (hummm not super yummy but we must also talk about it) 

So that's what was happening, but that night I lost more than I should. I bleed a lot, it was an hemmorrhage .
I'll be quick on this passage, do not go into details because it's a moment in my life that traumatized me. (future moms, do not panic, it happened to me, that doesn't mean it will happen to you) 

Following my curettage, bye bye the milk. GONE. NOTHING . 

Anesthesia, super tired obviously, caused my body to stop producing milk. 

And there you will tell me, during this time at home, how daddy handdled it with baby? Well, thank you baby bottle! 

Fortunately we had already used it. Everything went well afterwards! I have never been able to breastfeed my daughter again. I felt a big frustration. 

You know, when you do not choose. But we must accept and move forward. I told myself that anyway I expected to stop breastfeeding soon. But being forced to do it made it more difficult. 


Today my little Iris is 16 months old ! A tall baby girl ( which now looks like a toddler already! ) doing super great ! 
And her mom too (except for the " tall " ahah)




Moms and future moms, do not put yourself in bonds. Do not complicate things. Do not force yourself to do it in a way that, deep inside you, you feel it does not suit you.

Do not listen to others, listen to YOU!

Do just as you feel. A happy mom is a happy baby.

Our frustration brings only negativity, and baby knows it.



This is my testimony, my experience and my story.

Some will meet there, and others will not!



Thank you for reading this article quite special and dear to me!

Thank you for following along!




To conclude :





To breastfeed my babygirl during this little month has been a magical thing . It makes you tired, it's not easy, but it's something amazing 




that you're the only one to be able to share with your baby.



Happy end of the week ! 

Give a "lik" to this post if you enjoyed ! I would love to hear your feedback !


 Ce que j'ai utilisé / What I used :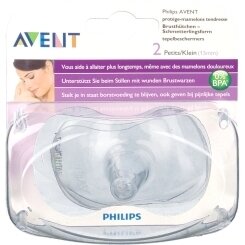 Click the image to shop : Protèges mamelons Avent
Ils m'ont souvent sauvé la vie !
They often saved my life !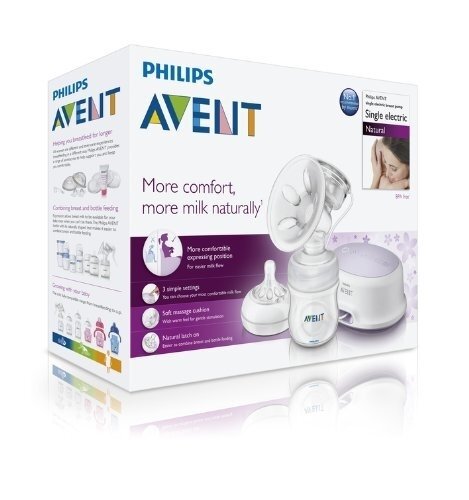 Click the image to shop : Tire lait Philips Avent
Un super système, silencieux . Plusieurs vitesses et surtout il n'a pas abîmé mes seins !
A fab systeme and silencious ! And most of all no damages for my skin !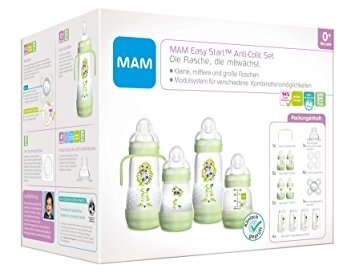 Click to shop the image : Le lot de biberons MAM
ANTI COLIQUE ! Super important, ma fille les a de suite adoptés et je les utilise toujours ! ( seles les tétines ont été changées)
The best brand to me to avoid belly pain !! My girl still uses them ( I only change the pacifers )
Liens affiliés / Affiliate links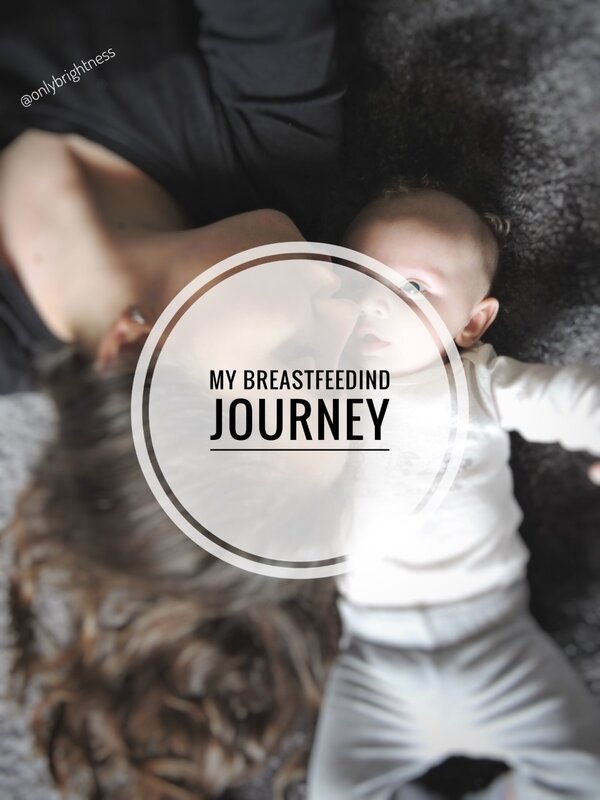 ( with Iris when she was 3 months )