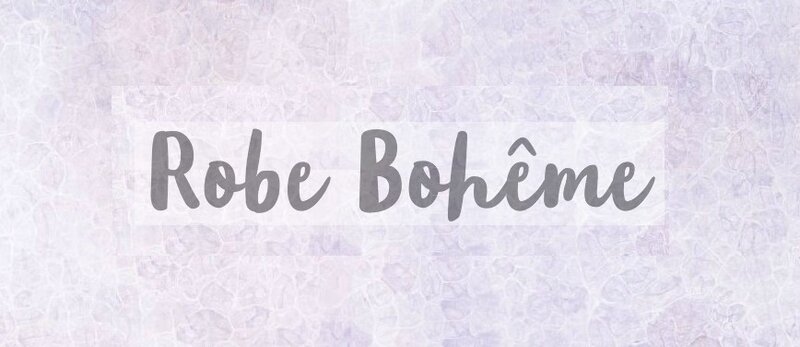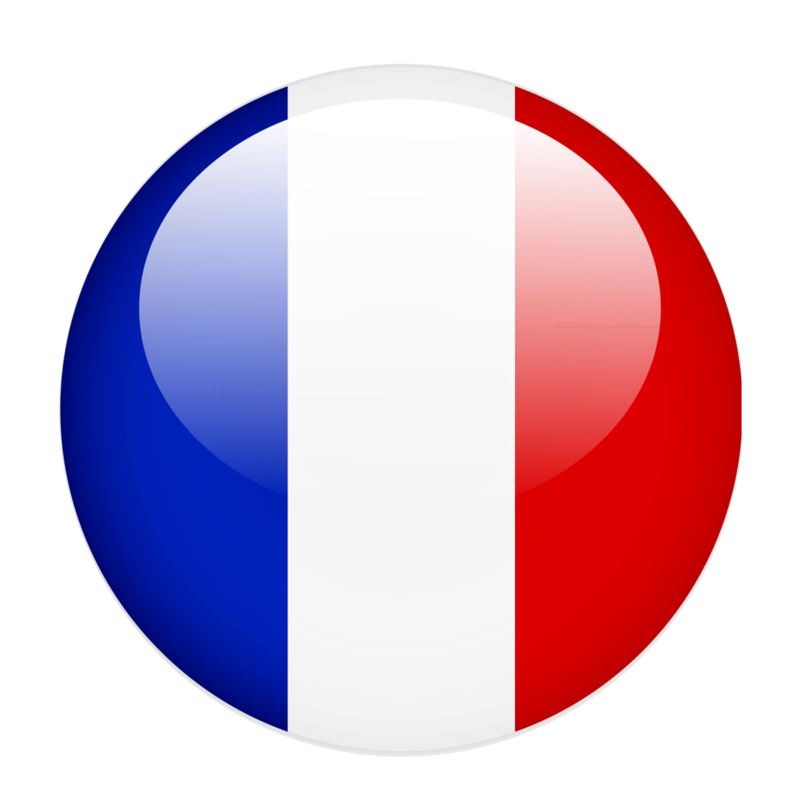 Bonjour vous !!
Me voici fraîchement de retour en France !
J'espère que vous allez bien , ici ça va, retour à Toulouse après une dizaine de jours au Portugal où le temps était plus proche de l'hiver que de l'été !
J'ai heureusement profité d'une belle journée ( la seule ahah ) pour shooter ce look dans les champs de mon beau père.
Le décor était parfait !!
J'ai toujours voulu une jolie robe blanche longue ( mais pas trop - #teampetite ahah ) et surtout pas (trop! ) transparente !
J'ai trouvé mon bonheur dans la boutique Springfield !
Quand je l'ai vu j'ai craqué direct. Jolis petits détails de broderies et tous ces petits boutons ( bon, patience pour l'enfiler et l'enlever! mais c'est tellement joli ! )
Elle est aussi super confortable et la longueur est juste parfaite ( je mesure 1m64 ) , je peux la porter avec du plat et ça, ça me plaît !
Je pense que c'était la première fois que je rentrais dans une boutique Springfield et j'ai beaucoup aimé !
D'ailleurs j'ai craqué aussi pour ce joli tshirt eheh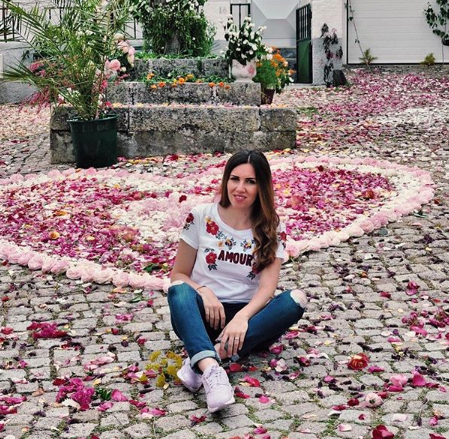 Le tout provient de la nouvelle collection été !
Le panier je l'ai acheté au marché.
Si vous avez suivi un peu mes stories sur instagram vous avez du voir que quand je suis allée au marché de Trancoso il y avait un stand rempli de trésors en osier , le tout fait main !
Vous l'avez loupé ? pas grave, j'ai crée une catégorie spéciale "Portugal" !
J'espère que ce look vous plaira !
Moi j'ai adoré le shooter en tout cas, et c'est un de mes styles préférés de l'été!
Je vous souhaite un bon week-end!
Merci de me lire
Des bises !!
PS : Achetez moi un fer à repasser pour mon anniversaire ! ahah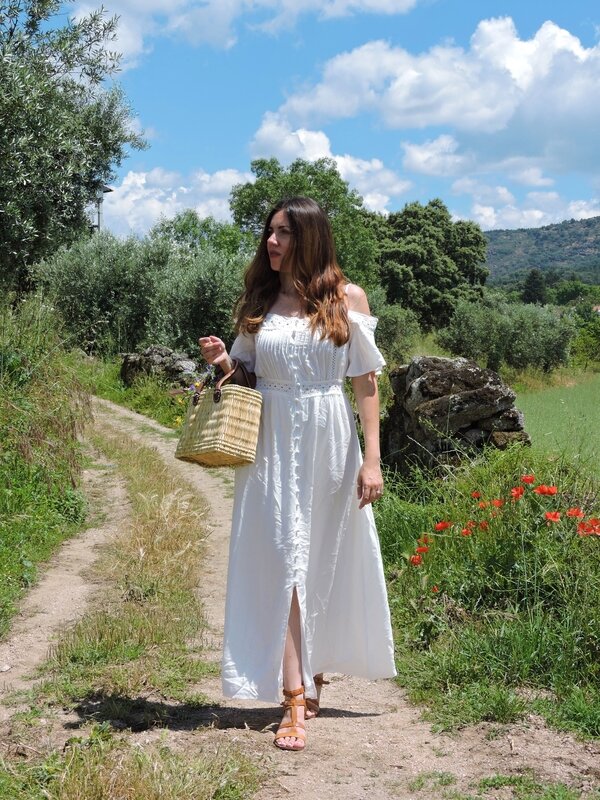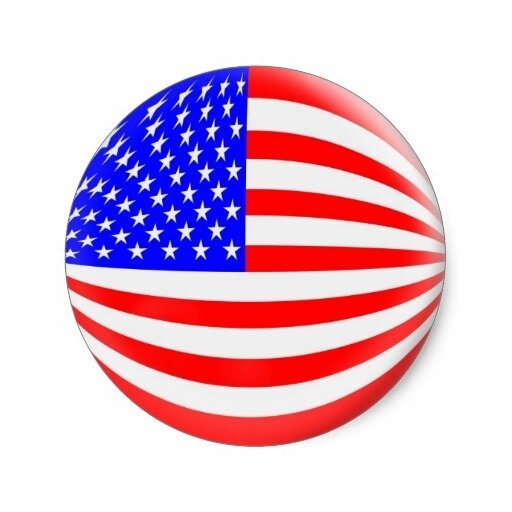 Hi beauties !
I'm back from Portugal where I spent 10 days in my step family !
Freshly back to Toulouse and just had to post one of my favorite summer style : the bohême long white dress !
I enjoyed one beautiful sunny day to shoot this look in the field of my hubby's parents !
The perfect place for this !
I finally found the perfect one ! not too long for me ( hello #teampetite ! ahah) and not too transparent !
I had a crush! cold shoulders, pretty details with the embroidery and all the little buttons ( yes, you must be patient ahah )
And it's in Springfield shop that I did !
I think it maybe was one of my first time in Springfield and I found it very cute !
I also bought a pretty tee embroidered with some flowers and " Amour " ( look picture up )
Both of these are from the new summer collection !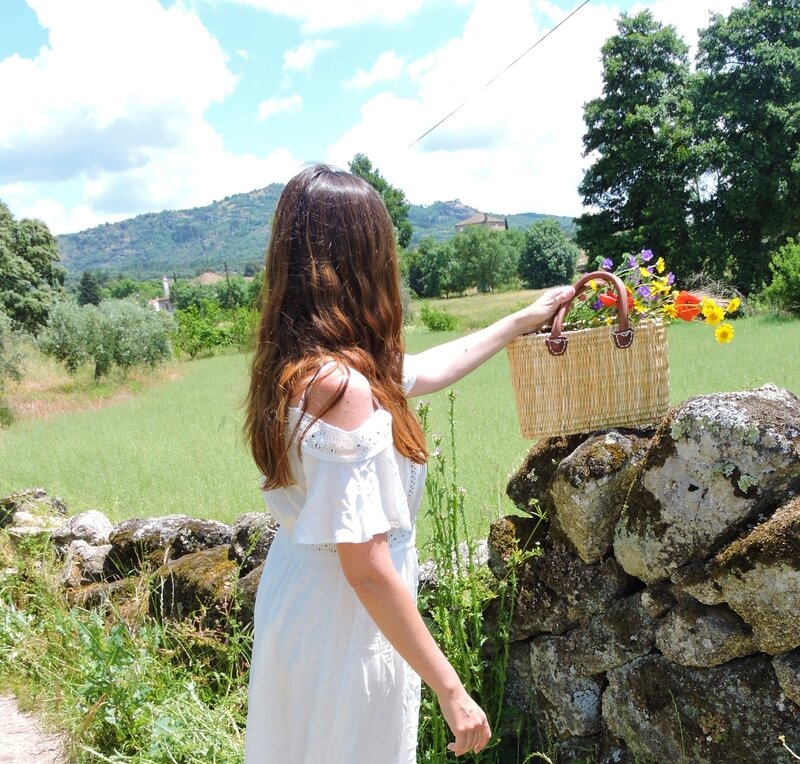 The basket is from a local market that you may have seen if you checked my stories on Instagram !
You didn't ? it's ok ! I did an highlight special " Portugal" !
I hope you enjoy this post !
Thank you for reading !
PS: you can buy me an iron for my birthday as a gift if you want to !! ahahah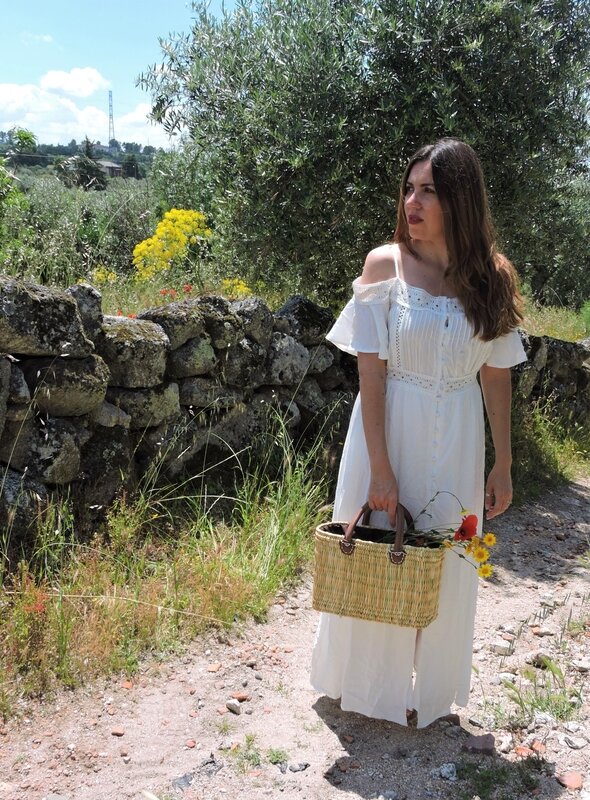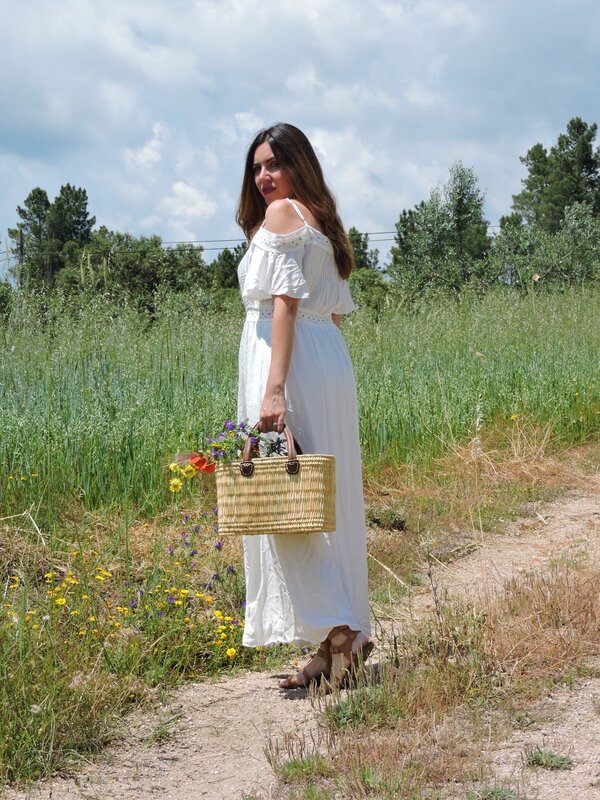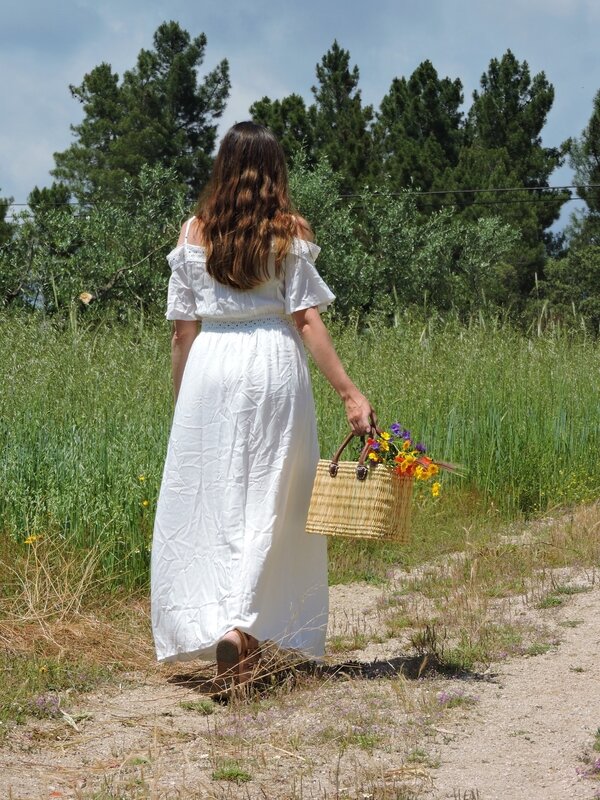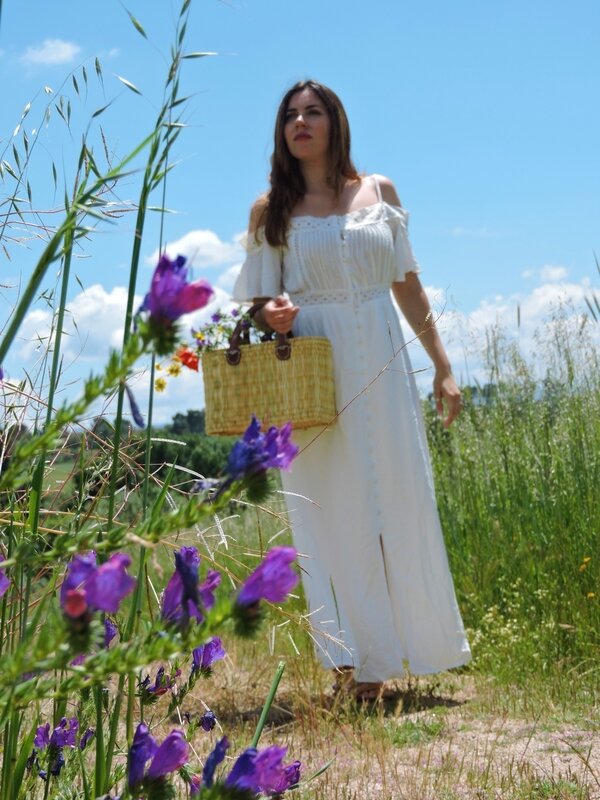 Get the look :
Robe / Dress : Springfield
Sunnies : Ray Ban
Tee " Amour " : Springfield