Bonjour vous !!
Lorsque je présente des produits sur Instagram on me demande souvent quelle est ma routine maquillage.
Du coup j'ai décidé aujourd'hui de vous faire un petit article à ce sujet !
Alors déjà il faut savoir que je ne me maquille pas énormément!
Mais mon indispensable c'est le rouge à lèvre ! J'ai les lèvres naturellement très blanches et du coup lorsque je n'en porte pas j'ai l'air malade et fatiguée ( bon ok, fatiguée il y a des chances ahah )
Autant les yeux pas maquillés c'est pas grave, tu peux mettre tes lunettes de soleil ! ahah
Mais les lèvres...aie aie aie !
Voici donc une petite liste des produits que j'utilise , et dans l'ordre! Il vous suffit de cliquer sur l'image pour shopper !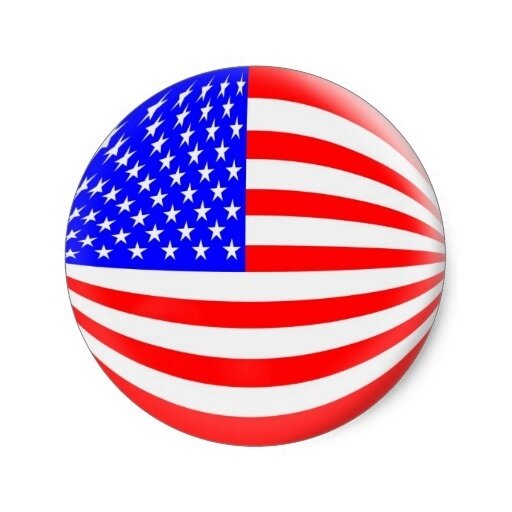 Hi beauties !
Sometimes when I present you some products on Instagram you also ask me what is my make up routine.
So I decided today to write you a post about it !
Firstly you should know that I do not use a lot of make up . But the thing that I can't go out without is my lipstick !
My lips are naturally super white and so it seems that I'm sick or tired ( ok, tired, it's possible ahah) so I really need a good lipstick !
For the eyes it's not the same, you can still go out with your sunnies! eheh
So here are a little list of the products I'm using and in the order I'm using them ! You just have to click the image to shop them !
1 - BB Cream
Je n'utilise pas de fond de teint , j'ai souvent cette sensation de masque et j'ai vu tellement de filles se balader avec des énormes traces car elles ne savent pas l'appliquer que je préfère largement une bonne BB cream !
Ma préférée c'est la BB Light de chez Garnier SkinActive ! Elle s'adapte à toutes les carnations de peau, super pratique car bien souvent je ne sais jamais quelle teinte choisir!
I do not use any foundation, I also feel like I'm wearing a mask and to tell you the truth, seeing a lot of girls wearing some and didn't know apprently how to apply it made me really think that the BB Cream is better !
My fav is the BB Light from Garnier . You just have to apply it like a cream and it fades alone with the color of your skinn which is perfect!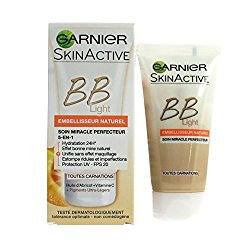 2- Les Sourcils / Brows
J'ai découvert depuis un certain temps la marque Wunder2 et je suis amoureuse de leur "gel à sourcils " WunderBrow!
Je le trouve tout simplement génial ! J'utilise la teinte Brunette
Bon le prix n'est pas peu cher ( oh peu chèèèèreuuuh) mais honnêtement il les vaut bien !
Je vous partage une vidéo que j'avais fait en story sur instagram où je parle du produit!
Excusez la qualité, c'est de l'instastory quoi !
I discovered a while ago the Wunder2 brand and I'm super in love with this product: the WunderBrow !
I think it's just awesome! It lasts even for 2/3 days ! I use the "brunette" one .
The price isn't low but I think it's really worth it !
I made a little video about it a few months ago in my stories so there it is ! ahah ( sorry for the quality, in advance! )
Routine Sourcils avec WunderBrow de chez Wunder2
3- Le "contouring"
Alors "contouring" est un bien grand mot chez moi ahah
J'illumine certaines zones par ci et je fonce surtout au niveau du creux des joues!
Pour ça j'utilise ce duo de chez KIKO : La smart contouring palette en teinte 2 , produit que la marque m'avait offert ( c'est tout de meme une marque que j'utilise depuis des années) mais que je ne quitte plus car j'adore la partie poudre illuminatrice qui a cet effet un peu "pailletée" . Ne vous inquiétez pas, vous ne ressemblerez pas aux vampires de Twilight au soleil hein !
Juste des petits éclats et c'est super joli !
So " contouring" for me it's a biiig word!! I just highlight and darken a little near the cheek bones!
For this I use this Kiko palette . Honestly , the brand offered me a few weeks ago ! ( but it's still a brand that I use for years! ) I do not leave it because it's a greta product! The highlight powder is just fab ! It looks like there are some glitters in it . But do not worry, you will not sparkle like Twilight's vampires in the sun ahah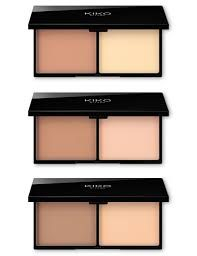 Je n'en mets pas tous les jours mais quand je sors j'aime me faire un léger trait au ras des cils qui remonte un peu vers les extérieurs!
J'utilise différents eye liner mais recemment c'est celui de chez Sephora collection ou alors le Kiko.
J'aime les pinceau "poils" et non les feutres. Les goûts et les couleurs quoi !
I do not use eye liner every day but when I go out I love to put do a little line just near my lashes and up from this outside corner of the eye ( is that clear? sorry, french me ahah )
I use several ones like from kiko and Sephora so there is the Sephora one!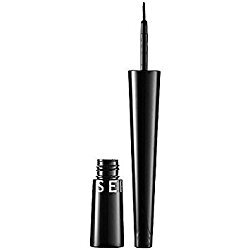 5- Le Mascara
Je suis en train de tester le Mascara Rimmel Volume Shake et franchement j'adore!
J'aime beaucoup la brosse et l'idée de le secouer c'est sympa ( même si je l'ai toujours fait, en soi ahah ) pour éviter que le produit sèche trop vite .
Il fait le job !!
I'm actually trying the mascara from Rimmel Volume Shake and I honestly love it!
I love the brush and it's great to shake it ! ( well, to be real I always shake them but still.. ahah) to avoid it to dry .
It does the job !
6- Le Rouge à lèvres / Lipstick
J'ai des dizaines de rouges à lèvres différents !
J'achète et j'utilise pas...bref, je pense que pas mal d'entre vous se reconnaitront là dedans ahah
Mon préféré de tous les temps?!
Le crayon Nars teinte Cruella !!
Je l'adore, il tient toute la journée et au pire un raccord c'est vite fait!
I have a loooot of lipsticks!!
I buy thel and then.. I don't use them. I'm sure you also do the same ahah
My favorite of all times ? The Cruella from Nars !! I loooove it! It lasts all day long !! And the color is just perfect!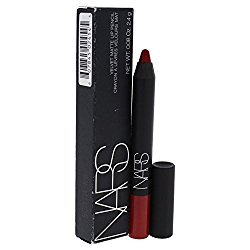 Voilà !
J'espère que cet article vous plaira
Sachez qu'il n'est en aucun cas sponsorisé par les marques et que ce sont vraiment les produits que j'utilise tous les jours !
Et pour garder la transparence entre nous je vous informe que certains liens me permettront de gagner une petite commission si vous décidez d'acheter à travers mon blog !
Merci à vous et belle semaine!
There it is!
I hope you enjoyed this post
Know that it is not sponsored and I really use all those products (almost) every day !
And to be alll clear with you I want to inform you that some of the links I shared are affiliate and so could make me earn a little money with you shop via my blog !
Thank you so much for reading !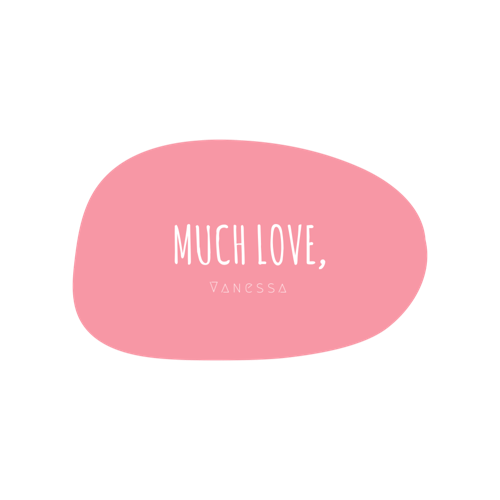 Images Source : Internet