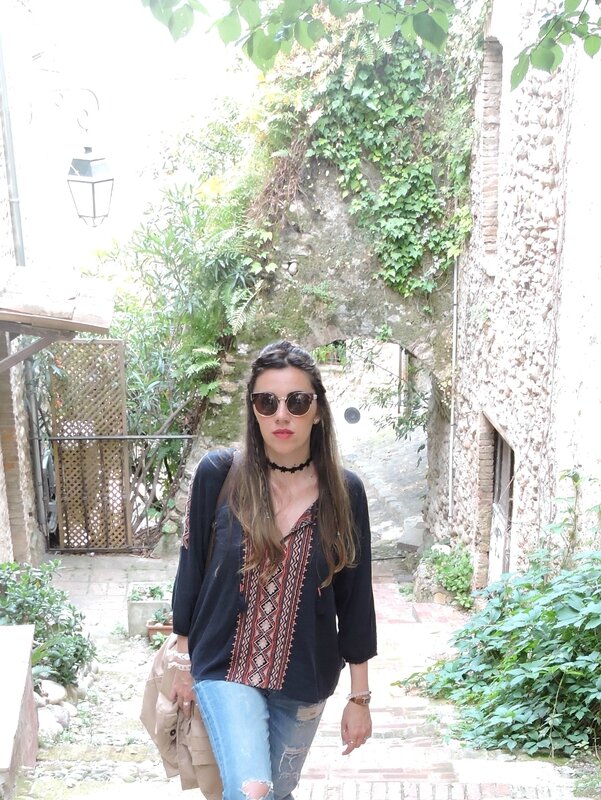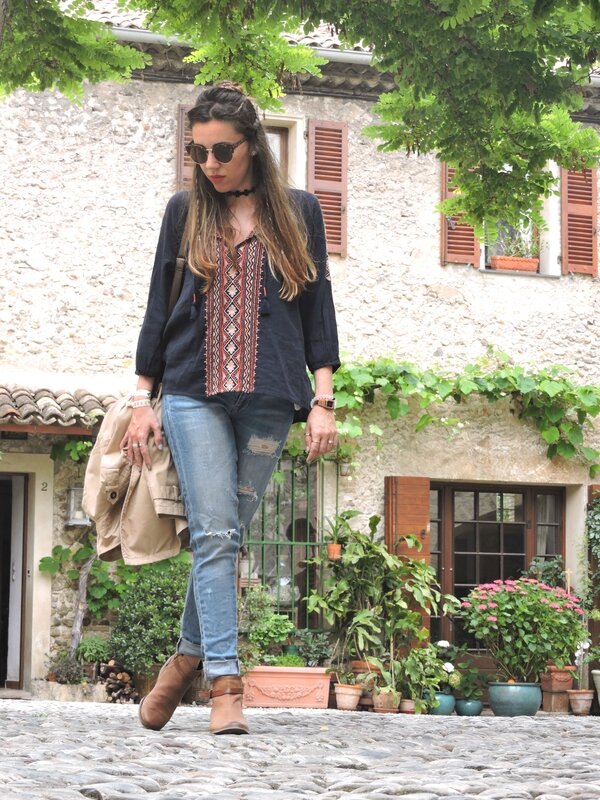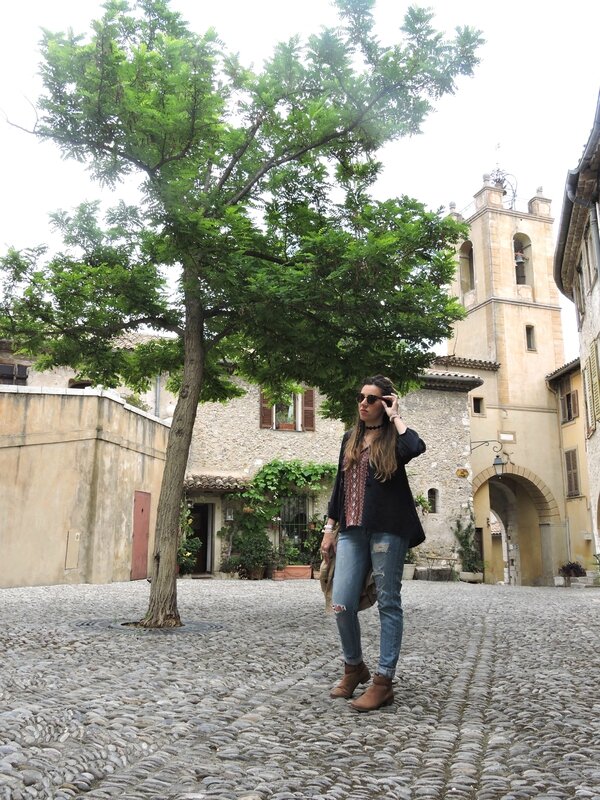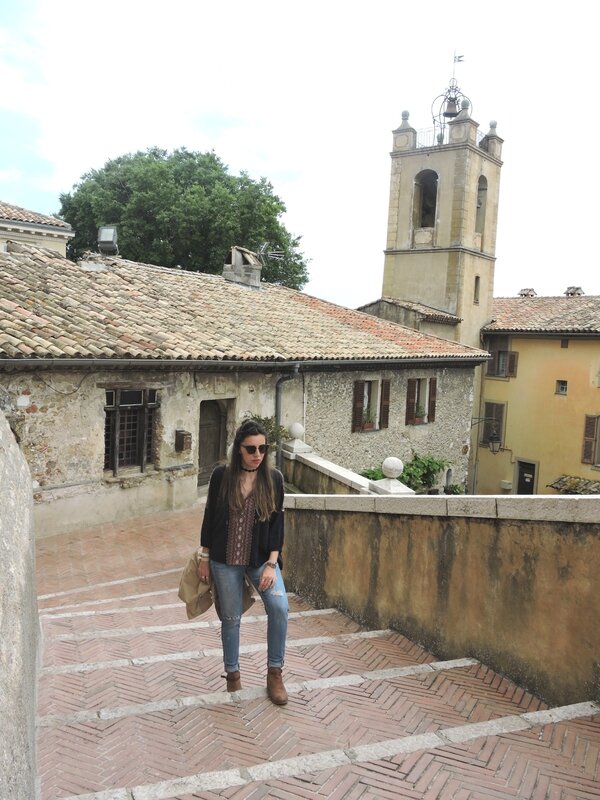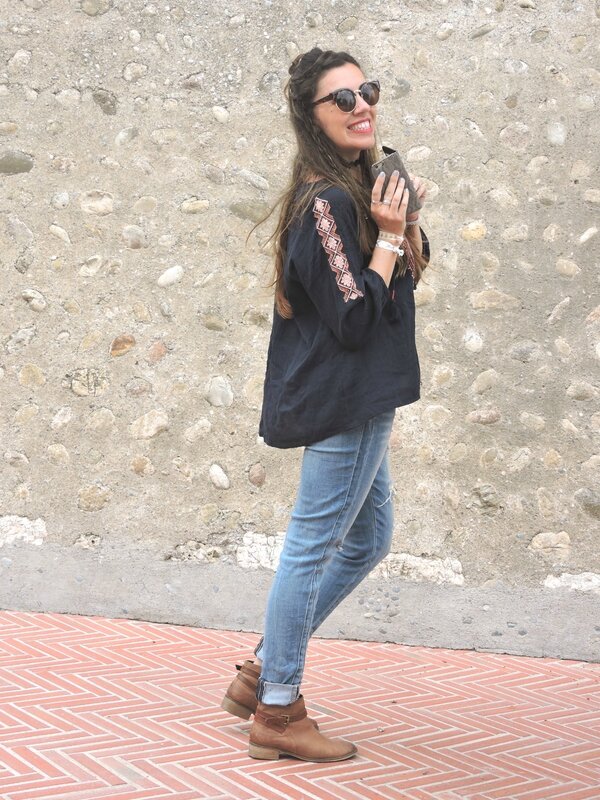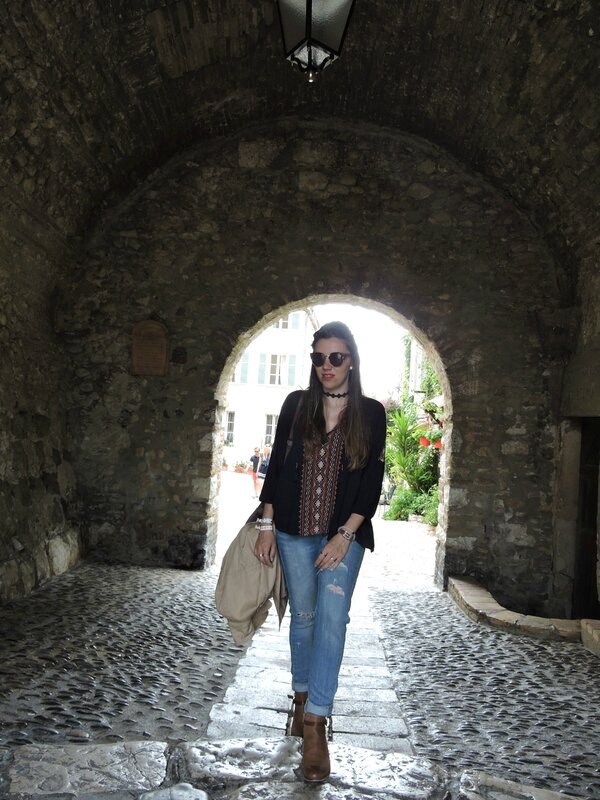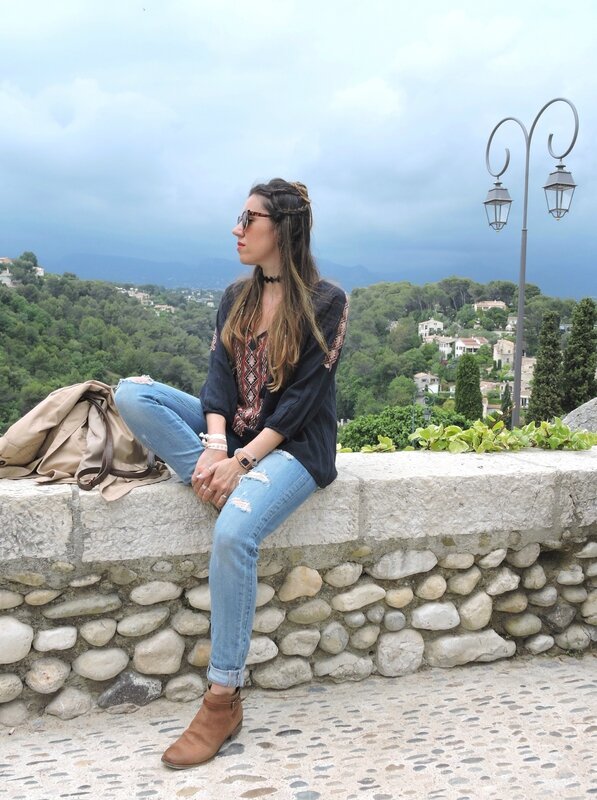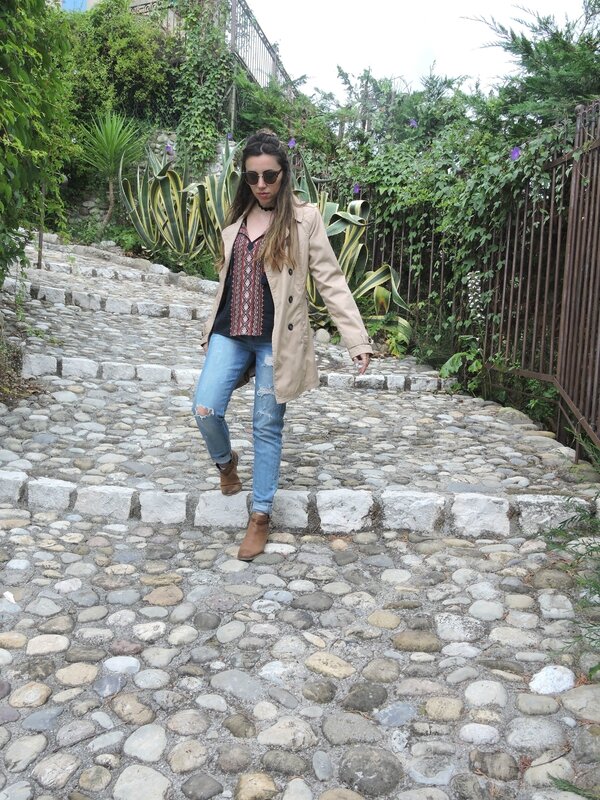 Get the look :
Sunnies : ZeroUv ( similar one here ) - Blouse : Hollister ( old similar here ) - Jeans : Bershka (old similar here ) - Boots from Portugal
Trench coat : Pimkie (old similar on Asos ) - Montre/Watch : Casio - Bracelet Lokai - Hair ties from Skin Feelings
Choker : Forever 21
Bonjour vous !
De retour avec un nouveau look composé uniquement de pièces moyennement anciennes et anciennes !
J'ai donc essayé de vous mettre en lien des vêtements similaires dans la mesure du possible!
Mis à part la montre que je ne vous trouve toujours pas surle site de Casio et les petits élastiques qui font aussi office de bracelets ( je vais pas m'étaler sur ça mais pour les filles qui comme moi ont toujours un élastique au poignet, on peut pas dire que ça soit super joli, bah là on peut lier le joli au pratique ! )
Mon bracelet Lokai est mon super allier, je l'ai déjà depuis des années et il me quitte rarement. Qu'on y croit ou pas, personnellement j'adore le porter !
Cette petite blouse de chez Hollister est super jolie! Je l'avais trouvée en solde l'année passée et du coup je suis contente de pouvoir enfin la porter !
Et mes petites tresses vous aimez ? J'ai improvisé ... Peut être que je regarde trop Game of Thrones ? ( bon j'en suis très loin hein, soyons clairs ahah )
Si l'endroit vous plait il s'agit du Haut de Cagnes (sur mer) , petite balade agréable entre les ruelles et glace à l'arrivée au château :D
Je vous souhaite une très bonne semaine !!
La bise, V
Hey there beauties !!
This is a new look with old pieces ! Well, most of them !
I tried to link similar one, as possible !
The last items are the watch that I just don't find on Casio's website ( booooh) and the cute hair ties ! ( just talk about them 1 second, if you're like me and always have a hairtie those are just the perfect one because they are so cute and are bracelets ! )
My Lokai bracelet never leaves me! I have it since years now and I still love it . Trust in or not, I feel good wearing it and I love its style so.... why not ?
They also make a lot of charity and this is a good idea.
About that cute blouse ? Well, found it on sale last winter and now I can finally wear it ! Yay !
What do you think about my hairstyle ? Just made those little braids awkwardly . Maybe I watch too much Game of Thrones ? ahha ( well, I'm so far let's be clear ahah )
And how pretty is the place we are ? It is a castel not very far from my home ina city called Cagnes sur Mer
It's relaxing and cute, and obviously at the top you can eat a good ice cream ! eheh
Have a great week beauties !
Much love
Xoxo, V